Member News
Viacom International Media Networks (VIMN) and Solar Entertainment Corporation, a Philippine content provider and television network, today announced their collaboration to launch a brand new local MTV channel, MTVph in the country. Under the agreement, the two companies will collaborate on local production, distribution, marketing and advertising sales for MTVph. Effective 1 August 2017, MTVph will become the network's new…
Read More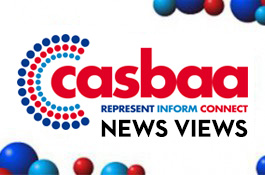 Winter is here again; the penultimate season of Game of Thrones has started, in case you've been living...
Better Satellite World: The Magic of Satellite
Did you know that our industry was founded by a magician? He didn't call himself that, but he had a magical ability to see into the future. One of the many things he saw was the satellite industry. His name was Sir Arthur C. Clarke.